ROZHOVORY a FOTOGALERIE – Ve stopě Valašské zimy ve Vizovicích!
XXXVI. Ve Stopě Valašské zimy – Memoriál Josefa Sláčíka
sobota, 5. února 2011 | podrobnosti: www.valaska.cz
ROZHOVORY & ATMOSFÉRA
Ve vysílání můžete poslouchat pravidelné vstupy a sem budeme postupně přidávat další info, rozhovory nebo postřehy a zajímavosti z průběhu "Stopy".
Antonín Tlusťák – předjezdec – Mitsubishi Lancer Evo IX:
Audio clip: Adobe Flash Player (version 9 or above) is required to play this audio clip. Download the latest version here. You also need to have JavaScript enabled in your browser.
Karel Vajík, spolujezdec Jarka Orsáka – dnes jako divák, Jarin veze nevěstu ;o):
Audio clip: Adobe Flash Player (version 9 or above) is required to play this audio clip. Download the latest version here. You also need to have JavaScript enabled in your browser.
Info o stavu tratě od organizátorů:
Audio clip: Adobe Flash Player (version 9 or above) is required to play this audio clip. Download the latest version here. You also need to have JavaScript enabled in your browser.
Nádherný kousek – Mini Cooper a jeho majitel:
Audio clip: Adobe Flash Player (version 9 or above) is required to play this audio clip. Download the latest version here. You also need to have JavaScript enabled in your browser.
A další legenda – Trabant:
Audio clip: Adobe Flash Player (version 9 or above) is required to play this audio clip. Download the latest version here. You also need to have JavaScript enabled in your browser.
Josef Doležal a jeho krásná Felicia:
Audio clip: Adobe Flash Player (version 9 or above) is required to play this audio clip. Download the latest version here. You also need to have JavaScript enabled in your browser.
Diváci – atmosféra:
Audio clip: Adobe Flash Player (version 9 or above) is required to play this audio clip. Download the latest version here. You also need to have JavaScript enabled in your browser.
Antonín Cekota – ředitel soutěže – hodnocení v polovině závodu:
Audio clip: Adobe Flash Player (version 9 or above) is required to play this audio clip. Download the latest version here. You also need to have JavaScript enabled in your browser.
PAT & MAT v akci – jedou na krev a milují Wendy Březinovou ;o)
Audio clip: Adobe Flash Player (version 9 or above) is required to play this audio clip. Download the latest version here. You also need to have JavaScript enabled in your browser.
Škoda Favorit a Václav Častulík jedou už desátou Stopu:
Audio clip: Adobe Flash Player (version 9 or above) is required to play this audio clip. Download the latest version here. You also need to have JavaScript enabled in your browser.
Tonda Tlusťák po první etapě:
Audio clip: Adobe Flash Player (version 9 or above) is required to play this audio clip. Download the latest version here. You also need to have JavaScript enabled in your browser.
Na závody s Passatem? Nic není nemožné. Chlapi u toho dokonce poslouchají Radio Zlín:
Audio clip: Adobe Flash Player (version 9 or above) is required to play this audio clip. Download the latest version here. You also need to have JavaScript enabled in your browser.
Petr Borák a jeho Peugeot 205:
Audio clip: Adobe Flash Player (version 9 or above) is required to play this audio clip. Download the latest version here. You also need to have JavaScript enabled in your browser.
Je to Mazda a něco tam chrastí – kterak pan Táborský vyslal své dvě dcery závodit ;o)
Audio clip: Adobe Flash Player (version 9 or above) is required to play this audio clip. Download the latest version here. You also need to have JavaScript enabled in your browser.
Jan Trnčák a Michal Ejem dovezli Mazdu 323 do cíle:
Audio clip: Adobe Flash Player (version 9 or above) is required to play this audio clip. Download the latest version here. You also need to have JavaScript enabled in your browser.
Zdeněk a Věra Richterovi s Felicií:
Audio clip: Adobe Flash Player (version 9 or above) is required to play this audio clip. Download the latest version here. You also need to have JavaScript enabled in your browser.
Hodně spokojený Tomáš Urban s Favoritem:
Audio clip: Adobe Flash Player (version 9 or above) is required to play this audio clip. Download the latest version here. You also need to have JavaScript enabled in your browser.
Jezdit rychle se nevyplácí…příběh vybodovaného závodníka Radima v roli diváka:
Audio clip: Adobe Flash Player (version 9 or above) is required to play this audio clip. Download the latest version here. You also need to have JavaScript enabled in your browser.
Když to netěsní pod hlavou… Tomáš a Honza jako diváci:
Audio clip: Adobe Flash Player (version 9 or above) is required to play this audio clip. Download the latest version here. You also need to have JavaScript enabled in your browser.
Infarktové situace, extrémní ročník Stopy a panák ve vaně ;o) – rozhovor s Antonínem Cekotou po skončení soutěže:
Audio clip: Adobe Flash Player (version 9 or above) is required to play this audio clip. Download the latest version here. You also need to have JavaScript enabled in your browser.
A absolutní vítěz na závěr:
Audio clip: Adobe Flash Player (version 9 or above) is required to play this audio clip. Download the latest version here. You also need to have JavaScript enabled in your browser.
.
Atmosféra start/cíl + Sokolovna:
Akční fotogalerie od Jirky Hejtmánka
(po kliknutí na fotku se vám zobrazí samostatná galerie)
Z éteru před soutěží:
4.2. – Nový rozhovor s Antonínem Cekotou pár hodin před začátkem akce:
Audio clip: Adobe Flash Player (version 9 or above) is required to play this audio clip. Download the latest version here. You also need to have JavaScript enabled in your browser.
2.2. – Rozhovor s ředitelem soutěže, Antonínem Cekotou:
Audio clip: Adobe Flash Player (version 9 or above) is required to play this audio clip. Download the latest version here. You also need to have JavaScript enabled in your browser.
Mapa soutěže
(po kliknutí větší verze)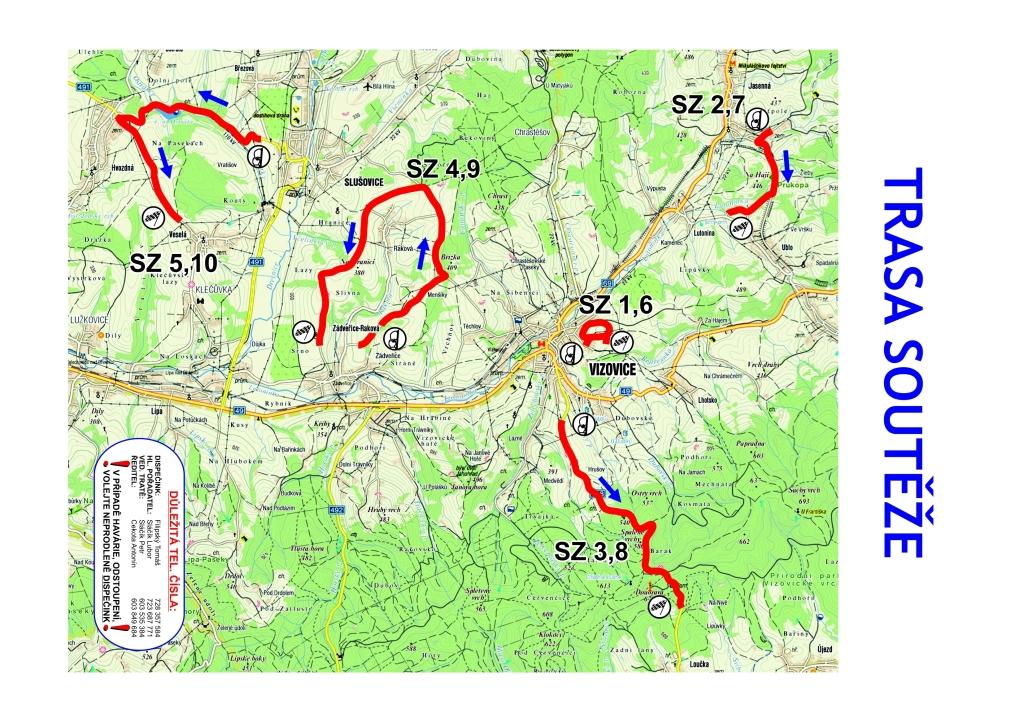 .